Current members
Non-profit open and distance teaching universities
Eskisehir Academy of Economic and Commercial Sciences, established in 1958, laid the foundation of Anadolu University. The Academy was replaced by Anadolu University in 1982, which has since gained a well-deserved place as a modern, dynamic and innovative institution among the largest universities not only in Turkey, but also in the world. Anadolu University delivers open education under the roof of three faculties: Open Education Faculty, Faculty of Business Administration, and Faculty of Economics. Anadolu University offers 19 undergraduate degree programs, 41 associate degree programs, 107 e-certificate programs, and 60 MOOCs (AKADEMA). Open education at Anadolu goes beyond national borders, offering degree and non-degree programs to Turkish citizens across the world, including those in the Turkish Republic of Northern Cyprus, Western Europe, Balkans, Azerbaijan, and North America. The University currently has one million active students in over 30 countries, and 48 exam centers in 28 countries on four continents. Open education at Anadolu University has a highly flexible structure that can respond rapidly to emerging needs.
Visit member website
FernUniversität in Hagen is the only state-maintained distance teaching university (single mode) in Germany with 13 regional centres and 19 study centres. With its tradition of supported distance learning, the FernUniversität has been offering an alternative to on-campus studies within the German university landscape for 40 years and is currently serving around 78.000 students. It offers a great variety of study programmes leading to Bachelor and Master degrees as well as further education programmes. The FernUniversität also encourages and supports focus- and profile oriented research. Years of experience in developing mature teaching materials has made the FernUniversität one of the national and international leaders in developing multimedia teaching materials and online courses.
Visit member website
The HOU, established in 1992, is the sole Greek State University that provides distance education in both undergraduate and postgraduate levels. The promotion of scientific research as well as the development of the relevant technology and methodology in the area of distance learning fall within the scope of the HOU's objectives. Meanwhile, the HOU consists of 4 Schools: Sciences & Technology, Humanities, Social Sciences and Applied Arts. It currently offers 6 B.Sc. and 26 M.Sc. programmes and today the number of enrolled students exceeds 30.000.
Visit member website
The Open University of the Netherlands (OUNL) was founded in 1983 as an independent, government-funded institute for open, higher distance education. It contains several faculties, teaching subjects as diverse as law, informatics, environmental science, management science, psychology, and culture studies. It is the faculties aim to create effective, attractive, accessible and cost-effective forms of higher education, using new technologies". The OUNL also conducts research into teaching and learning, specifically but not exclusively in distance and lifelong learning settings.
Visit member website
The Open University was founded as a distance teaching university in 1969 and today the OU is the largest academic institution in the UK with around 200.000 students. Built on the belief that technology could make high quality degree-level learning accessible and affordable to people who did not choose, or perhaps did not have the opportunity, to attend traditional campus universities, The Open University is "open to people, places, methods and ideas" and promotes educational opportunity and social justice by providing high-quality university education to all who wish to realise their ambitions and fulfil their potential. The OU has (approximately): 6.400 tutors; 1.100 full-time academic staff, and more than 3.500 support and administrative staff.
Visit member website
The Open University of Cyprus (OUC) was founded in 2002 as the second public University in Cyprus and the only University devoted entirely to open and distance education in the country. The OUC offers well-planned, career-oriented undergraduate and postgraduate (master and doctoral) programmes of study, enabling its students to engage articulately as committed citizens with critical and creative thinking and global vision. All academic programmes are organised in three faculties: Faculty of Humanities and Social Sciences, Faculty of Pure and Applied Sciences and Faculty of Economics and Management. At the OUC, there is no "one size fits all" approach. The distance teaching educational methodology and the innovative eLearning Platform utilized by the OUC enables its students to follow a broad intellectual path, irrespective of their age, time, location or life circumstances. The OUC's vision is to become a prestigious university of regional distinction and scale.
Visit member website
The National Distance Education University (UNED) has been the only Spanish distance university directly dependent on the Ministry of Education for the last forty years and has over 260,000 students (the largest student population in Spain and one of the largest in Europe). UNED's courses are taught at a distance for students all over the world. Some Centers abroad are: Argentina, Belgium, Brazil, England, Equatorial Guinea, Mexico or Peru. It offers over twenty-five undergraduate programmes, 65 master's degree programmes, 19 doctoral programmes and several post-graduate ones.
Visit member website
Established in 1988, Universidade Aberta (UAb) is the only public higher education institution of distance learning in Portugal. Due to its purpose, UAb uses extensively the most advanced technologies and methods of Distance Learning, saving no geographical borders or physical barriers, and giving special emphasis to the expansion of Portuguese language and culture within the Lusophony space (migrant communities and Portuguese speaking countries). In this context, UAb offers higher education anywhere in the world (Undergraduate, Master and Doctorate degrees) and Lifelong Learning study programs. In 2008 UAb became a reference European institution in the area of advanced elearning and online learning through the recognition of its Virtual Pedagogical Model, which was developed around four cornerstones: student-centered learning, flexibility, interaction and digital inclusion.
Visit member website
Founded in 2005, the International Telematic University UNINETTUNO emerged from the NETTUNO Consortium, a non-profit association of 43 Italian and international public universities, promoted by the Italian Ministry of Education, University and Research. UNINETTUNO delivers academic titles acknowledged in Europe and some Arabic countries. It offers undergraduate courses of six Subjects: International Law, Economics, Engineering, Media and Communication, Literature, Psychology in five different languages – Arabic, French, English, Italian and Spanish. Currently the educational offer (to students from more than 100 countries) contains, 9 Degree Courses, several Master Programs and Vocational Courses. UNINETTUNO cooperates with Universities, Governments and Institutions worldwide for the Developing of open, accessible and sustainable Education. UNINETTUNO is directly involved in several international cooperation Project with major international institution such as UNIDO, EU, the Kingdom of Morocco, the Italian Republic, the Republic of Egypt, UPM – Union pour la Méditerranée. From the struggle towards illiteracy in the Arab countries to the training of young Iraqi entrepreneurs at distance, all the international cooperation projects have a strong social value inspired to the mission of UNINETTUNO: democratising the access to knowledge through the new technologies.
Visit member website
The Universitat Oberta de Catalunya (Open University of Catalonia, UOC) began its activities in the academic year 1995/1996 with courses in Educational Psychology and Business Studies in Catalonian. The UOC has grown over the years and currently 200.000 people form part of the UOC's university community. Furthermore the university has increased and diversified its course offering to 50 master's degree programmes, 3 doctoral programmes and 102 postgraduate programmes today. Also studies in Spanish and English are added to the programme. The UOC contains seven faculties and two research centres.
Visit member website
Swiss Distance Learning University (FernUni Schweiz), Switzerland
UniDistance Suisse has been offering a rich spectrum of distance degrees since 1992. Over 2,000 students from Switzerland and abroad are currently enrolled in bachelor's, master's and continuing education degree programmes in German, French and English. Close to 400 people work at UniDistance Suisse – among those, more than 300 teach or do research. UniDistance Suisse is certified based on the Higher Education Act and collaborates with the Confederation, the cantons as well as Swiss and foreign universities and organizations.
Visit member website
The Open University of the University of Jyväskyl
ä, Finland
The University of Jyväskylä is a multidisciplinary, dedicated scientific and autonomy state university, with an absolute drive for quality in all areas. The University has 7 Faculties and 7 Independent Institutes, about 2.500 employees and nearly 15.000 students from around 100 countries. Measured according to the number of Master's degrees conferred, the University of Jyväskylä ranks as the second largest university in Finland. Open University is an integral part of the University of Jyväskylä, promoting educational equality and lifelong learning. We are proud to call ourselves the largest and most versatile open university in Finland, with 14.000 students annually. We are the leading Open University in Finland in online studies. Our education is also provided by 55 collaborative educational institutesin different parts of Finland. During the last ten years we have in-house developed a "study-concept" in e-learning and www-environments using many different platforms, e-learning environments and tools.
Visit member website
Non-profit associations and consortia of conventional universities
AGH-University of Science and Technology (AGH-UST) is one of the largest technical universities in Poland, with 15 faculties and over 30.000 students. In 1996 the Centre of e-Learning (CEL) was founded. CEL AGH is responsible for the maintenance of e-learning infrastructure for the University, the support for the teachers and students as well as for the e-learning initiatives involving AGH-UST.
Visit member website
The NETTUNO Consortium, founded in 1990, is a non-profit association of 43 Italian and international universities, promoted by the Italian Ministry of Education, University and Research. A new platform was created on the Internet for all the educational content produced in the last twenty years with the support of the best teachers of the university consortium. Integrated and realized by the Università Telematica Internazionale UNINETTUNO 45.000 hours of video lessons accompanied by handouts, and other teaching material was produced in various areas such as: arts, economics, law, communication science, psychology, information technology.
Visit member website
The Czech Association of Distance Teaching Universities (CADUV) was established in 1993 with the aim to support the development of distance education at the universities in the Czech Republic. The associates of the CADUV are the 17 public Universities from different regions of the Czech Republic. The main activity of the association is the dissemination of distance education and e-learning skills and knowledge across the country. CADUV organizes training activities at the individual universities, evaluates and certificates e-learning study programmes. It also has a pool of leading experts to support the development of distance education and e-learning courses at the individual universities.
Visit member website
Aarhus University is a member of the Danish Association of Open Universities, which was formed in 1995 as a prolongation of Jutland Open University, established 1982. In 2011 Aarhus University was reorganized, going from 9 faculties to 4 faculties. The Faculty of Arts contains several institutes, one of them is the Center for Teaching Development and Digital Media. Aarhus University is a dual mode research university with both campus-based student and students in open learning degree programmes. Per year about 7.000 students participate in lifelong open and flexible learning courses. In Denmark open and distance learning is an integrated part of all Danish universities.
Currently "The Danish Association of Open Universities" (DAOU)-website is under reorganisation."
Visit member website
The Distance Education Study Centre (DESC) in Riga Technical University (RTU) was founded in June 1997. The Centre is a structural unit of RTU and the aims are to develop lifelong learning and distance education in Latvia and to research eContent/eLearning related knowledge technologies. The other functions of the centre are: to administer a PhD program "E-learning technologies and management" and to organize the development and adoption of eLearning / distance learning courses for Latvian universities. The overall goal of the centre is to encourage the cooperation and knowledge sharing among Latvian Universities and other lifelong learning planners and participants.
Visit member website
As its name explains, FIED (Fédération Interuniversitaire de l'Enseignement à Distance) is a (French) association of universities (37, among 33000 students, mostly licenses and masters) involved in distance teaching. It was created 25 years ago. Meanwhile the members of the FIED are experts in distance teaching in France. For its members the FIED manages information, formation (through workshops, days on ad hoc subjects) and participation in international organisations.
Visit member website
The National Association of Distance Education (NADE) was established in July 1998. It was established with the purpose to promote the creation of the Information Society of Lithuania by developing distance education (DE) and improving its quality. The major goal of NADE is to provide equal learning opportunities to all Lithuanian citizens, despite their place of living. Among its many activities are: organising distance education courses, preparing and adapting distance education programs, promotion of research in the field of distance education and organising workshops, seminars and conferences.
Visit member website
The National Institute for Digital Learning (NIDL) aims to be a world leader at the forefront of designing, implementing and evaluating contemporary models of teaching and learning. We have a mission of transforming lives and societies through listening, linking and leading for a better future. The NIDL is committed to providing strategic leadership, building strong communities of practice, and enabling and contributing to world-class research. We support a comprehensive suite of professional development opportunities in digital learning from workshops to advanced postgraduate and doctoral study.
Visit member website
The Norwegian Agency for International Cooperation and Quality Enhancement in Higher Education (Diku) aims to strengthen the quality of Norwegian education. We promote educational development and innovation, digital learning, and international cooperation. Diku is the result of a merger between the Norwegian Agency for Digital Learning in Higher Education (Norgesuniversitetet), the Centre for International Cooperation in Education (SIU), and the Norwegian Artistic Research Programme (PKU). The Agency is owned by the Ministry of Education and Research, and is also working for the Ministry of Foreign Affairs, the European Commission, and the Nordic Council of Ministers.
Visit member website
The "Centre for Distance Studies Austria" is part of the Johannes Kepler University Linz. It has study centres in a range of Austrian towns and cities: Bregenz, Linz, Rottenmann, Saalfelden, Villach and Vienna. For more than twenty years it works
together with the FernUniversität in Hagen, Germany's largest University. For this the Centre for Distance Studies provides services to Fernunis' wide range of internationally accredited Bachelor- and Master programs. At the moment about 3000 students use the services of the Centre because of its high flexibililty, moderate costs and individual support.
Visit member website
Slovenian Rectors' Conference, Slovenia


The Slovenian Rectors' Conference is a body entitled to represent universities and to protect their interests. It may deliver an opinion on any issue with relevance to the operation of the higher education system and make proposals for decision-makers or those in charge of preparing decisions.
The association was formed in 2005.
Visit member website
The Studiecentrum Open Onderwijs (STOHO) was founded in 1987 in Belgium with the intention of delivering services in the field of Distance Education aiming at cooperation with and the institutions active in the field of distance education. At the same time the STOHO had the task to the adjust courses to the Dutch language as well as developing new courses.
The creation of the consortium EduOpen stems from the need to create high quality MOOC courses through the joint effort of a universities consortium. The project was born from strategic funding for special measures to be applied to the art. 11 D.M., 4 November 2014, n. 815. The project foresees the creation of a MOOCs platform, called EDUOPEN, jointed with 15 Italian public Universities.
Visit member website
Single university membership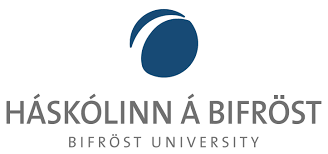 Bifröst University (BU) is a vivid university, located in the heart of a rural area in the western part of Iceland surrounded by unique nature and lava field. It was founded in Reykjavík, Iceland, in 1918 on the model of Ruskin College, Oxford, then moved to Borgarfjörður in 1955, situated 110km north of the capital. BU currently has around 900 students in blended and online learning programs and approximately 25 permanent academic staff, in addition to a number of experienced part-time adjuncts who bring in valuable insights and experience from both public and private sectors.

Tampere University of Applied Sciences (TAMK), Finland
Tampere University of Applied Sciences (TAMK) is one of the largest universities of applied sciences in Finland, with ca. 10000 students, within seven different fields of education. Alongside the degree awarding bachelor and master level education, TAMK also has a School of Vocational Teacher Education. TAMK has a tailored quality framework and system in use, which is loosely based on the EFQM and CAF.
Visit member website
Associate members
The Open University of Israel is the largest public university and academic publisher in Israel. With more than 45.000 students, it offers 650 courses in all major disciplines (apart from law and medicine). The university is an open-admission, equal opportunity, distance-teaching university, with campuses around Israel. Since its establishment in 1974, the OPENU has published over 1100 academic titles and from 2006 onwards the Open University of Israel includes a research center on Innovation in Learning Technologies.
Visit member website
The Universidad Técnica Particular de Loja (UTPL) has been founded in 1971. UTPL is an educational institution, recognised by the Ecuadorian government, offering a wide range of academic programmes and degrees. UTPL is a pioneer in the area of distance education in Ecuador and Latin America. At the moment more than 24.000 students follow graduate and undergraduate programmes in study centres as well as special virtual classes.
Visit member website